Our Chimney Services Sligo
Chimney Services Sligo – Offers a wide range of chimney cleaning, inspection and repair services in Sligo City and surrounding areas in Co. Sligo.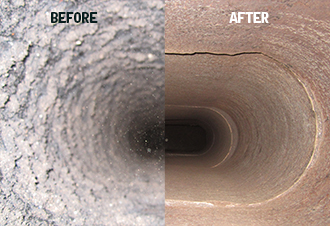 Chimney Cleaning
Modern chimney sweeping is an efficient & clean process eliminating the build-up of soot from coal, wood, oil & gas fired systems. We use clean dustsheets to protect your flooring and up-to-date chimney vacuum technology to remove all soot from the inside of your flue.
It is a good idea to have your chimney swept on a regular basis – at least annually if you use your fire or appliance regularly – to ensure safe operation of your chimney.
Sweeping your chimney eliminates the build up of soot and creosote and reduces the risk of chimney fire, soot falls and blockages. Obstructions such as bird nests, soot falls, building debris, leaves and cobwebs are removed.
CCTV inspections & surveys
Our chimney camera inspection services is an excellent way of showing the inside of your chimney, from chamber to pot. You can see the state of your chimney with your own eyes.
Our CCTV system is used for:
Checking the size of the chimney flue
Finding any faults and blockages
Inspecting the condition of flue liners
Insurance claims
Safety surveys
Providing you with peace of mind over the safety of your chimney
We will provide you with a fully detailed chimney report.
All our chimney engineers are fully trained to use CCTV Cameras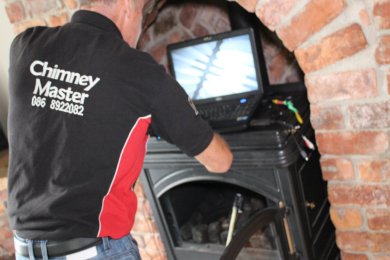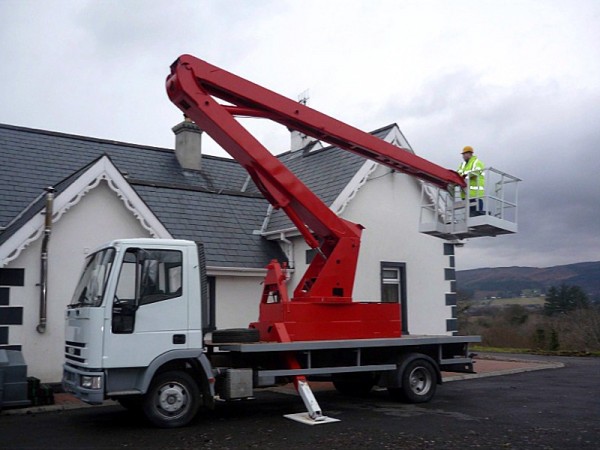 Chimney Repair
Should you have any problems with your chimney, we provide a full chimney repair and Flue Lining service including:
Fire damaged chimneys relined & rebuilt.
Solid stainless steel flue liners fitted with 20-year guarantee
Flexible stainless steel flue liners fitted with 10-year guarantee.
Contact Us For A Quotation
Chimney Cleaning Sligo
Cleaning residential and commercial chimneys throughout County Sligo.
Phone us on: 0852516118